Last week the US Dollar rose against all the majors with the exception of the Japanese Yen and the New Zeland Dollar.
– Japanese Yen, up 3.51%
– Swiss Franc, down -3.87%
Currency Quake's strength meter reveals that the Yen was the strongest currency, meanwhile the Swiss Franc was the weakest. It's an unusual setup since the two currencies typically move in a risk on/risk off parallel directional move.
The United States Dollar became stronger this week with only mild declines versus the Japanese Yen (-0.14%) and the NZD (-0.03%). The US Dollar gained the most strength vs the Swiss Franc this week (+0.79%).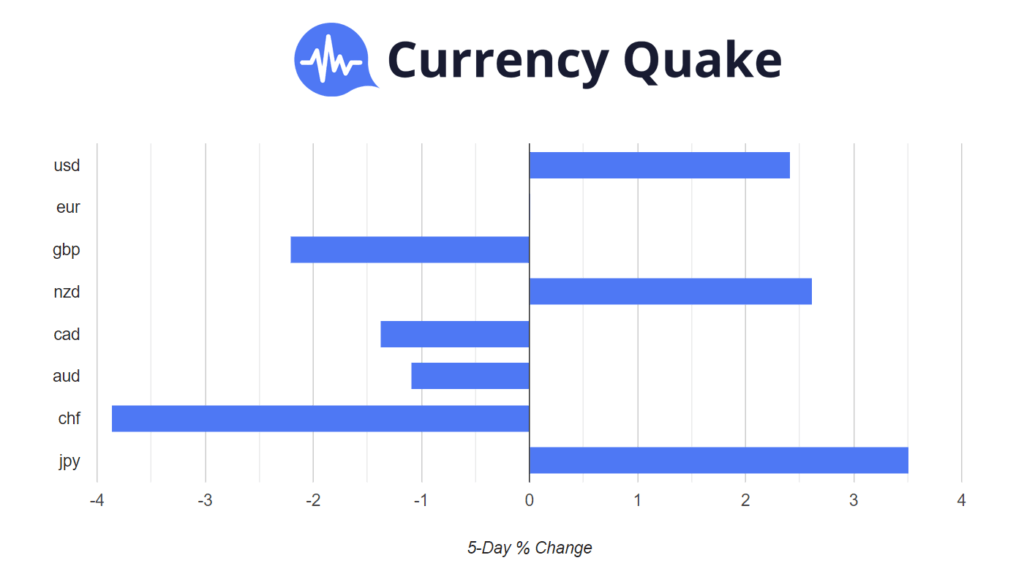 With UK politics turning out to be an exclusive driver of the sentiment surrounding the British Sterling, the US dollar price dynamics did little to influence the pair's latest momentum.
To take advantage of the current situation, we are waiting for the US economic docket, highlighting the release of monthly retail sales data for some short-term positions before the markets close at the end of the trading day.